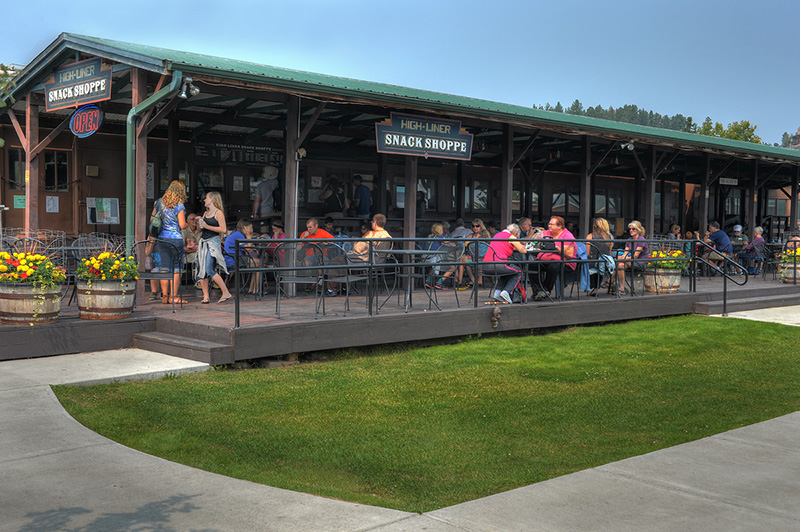 Open Memorial Day through Labor Day weekend!
Located right next to the Hill City Depot, the High-Liner Eatery offers many locally sourced and organic options that are made fresh daily, Memorial Day through Labor Day. Items may be enjoyed on the covered deck, taken on the train, or taken with you. Our friendly staff will provide speedy service and make sure you don't miss your train departure. Snack and drinks are also sold onboard the train!
Boxed lunches are available for Hill City departures of groups of 20 or more with advance notice. This is a fun and festive way to have your lunch ready to eat on the train, the deck or to go! For information and pricing on group boxed lunches, please email office@1880train.com or call 605-574-2222.

We have teamed up with Dark Canyon Coffee Comnpany! The High-Liner Eatery will offer gourmet hot and iced coffee; as well as selling multiple blend varieties in both Keystone and Hill City depots!
The Eatery also offers a variety of other snack and beverage options such as: