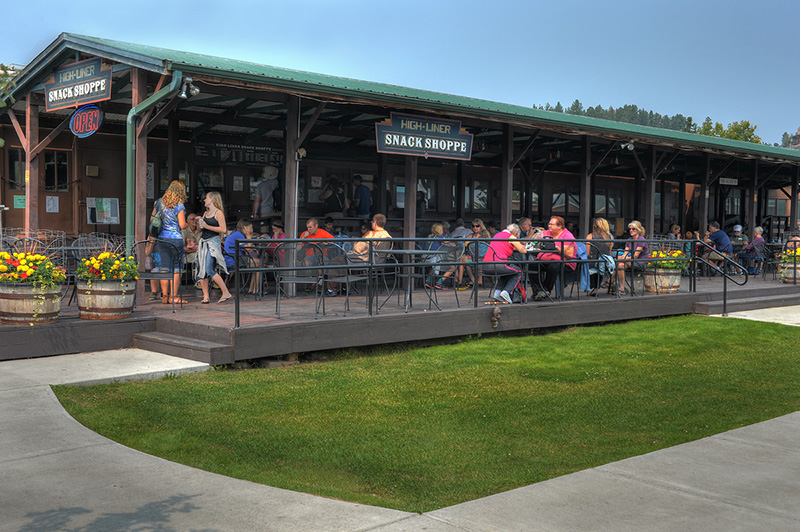 The High-Liner Snack Shoppe is open Memorial Day through Labor Day weekend!
The High-Liner Snack Shoppe offers a variety of food, beverage and snack items that you can eat on the deck or take on the train. Our friendly staff will provide speedy service and will make sure you don't miss your train departure.
A variety of snacks and drinks are also sold on board the train.
High-Line Meal Deals
Meal Deals are $9.00 each plus tax and include a sandwich, chips, cookie and a beverage.
We also offer Hobo Kids Meals for $6 plus tax each and these include either a Smucker's Uncrustables peanut butter and jelly sandwich or a hot dog, string cheese, animal crackers and a juice box. These fun meals are tied up in a bandana that is yours to keep as a souvenir!
The Snack Shoppe also offers a variety of other snack and beverage options such as:
We will accommodate groups with advance notice. Bandana Meals are available for groups of 20 or more. This is a fun and festive way to have your lunch ready to eat on the train, the deck or to go. The bandana is yours to keep as a souvenir! For information and pricing on bandana meals for groups, please email office@1880train.com or call 605-574-2222.